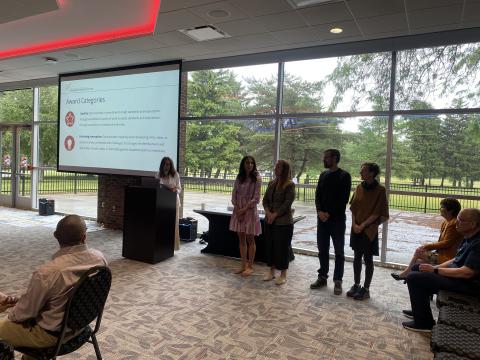 ---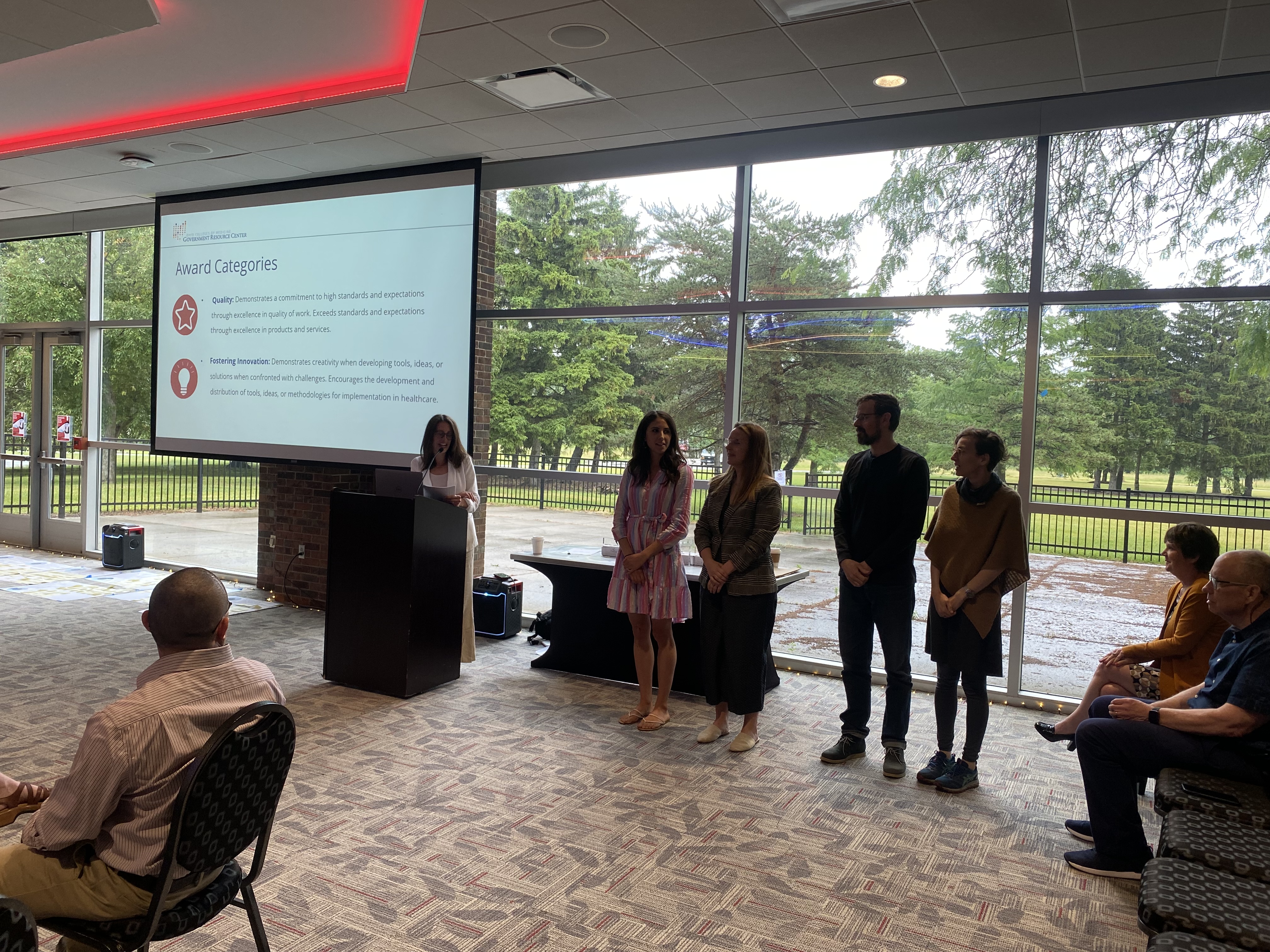 In mid-June 2023, the Ohio Colleges of Medicine Government Resource Center (GRC) held an eagerly anticipated staff retreat, marking the first in-person gathering since 2019. The retreat served as a valuable occasion to review the center's mission and vision, bolster connections, align strengths, and acknowledge the exceptional contributions of individuals who received the esteemed 2023 Kudos award for their outstanding work.
Lorin Ranbom, GRC Director, expressed his delight at the opportunity to reunite with the staff during his opening remarks, acknowledging the significant progress made since the center's inception in 2008. The GRC's overarching mission is to identify, research, and spread innovative practices to improve access to quality healthcare for all Ohioans through partnerships with healthcare, state, and academic leaders.
This ambitious goal is pursued by a team of more than 70 dedicated and highly talented professionals, including Program Managers, Data Analysts, Researchers, and strategic leaders, all working in unison towards this common purpose.
The Kudos award for outstanding staff was introduced in 2019. This staff-nominated and staff-selected award recognizes exceptional achievements in four key areas:
Service: This category celebrates individuals who demonstrate professional and exemplary service to GRC staff, partners, and the community at large. They contribute to enhancing the quality of care provided to the public, promote the public good, and make a significant difference in the work lives of their colleagues and customers.
Supportive Culture: Individuals recognized in this category actively foster a diverse, collaborative, and inclusive professional environment. They encourage ideation, strategic risk-taking, learning from failures, and professional growth. Moreover, they contribute to establishing an atmosphere of psychological safety that enables colleagues to thrive.
Quality: Outstanding individuals in this category exhibit unwavering commitment to high standards and expectations. Their excellence in the quality of their work consistently exceeds established benchmarks, setting an example for their peers.
Fostering Innovation: This category applauds individuals who demonstrate exceptional creativity when confronted with challenges. They develop innovative tools, ideas, or solutions and actively encourage their dissemination for implementation within the healthcare industry.
To nominate a deserving candidate, staff members were required to provide concrete examples of the nominee's work product or service that exemplified the award category. They were encouraged to demonstrate how the nominee's actions, both big and small, positively impacted their colleagues and the broader community. Additionally, nominations could highlight any relevant professional recognition received either within the GRC or from external partners.
The recipients of the 2023 Kudos award, chosen by the staff themselves, were each granted a $1,000 bonus in a future paycheck, along with a personalized plaque. Furthermore, their names would be etched on a permanent plaque prominently displayed in the GRC Office, commemorating their exceptional achievements.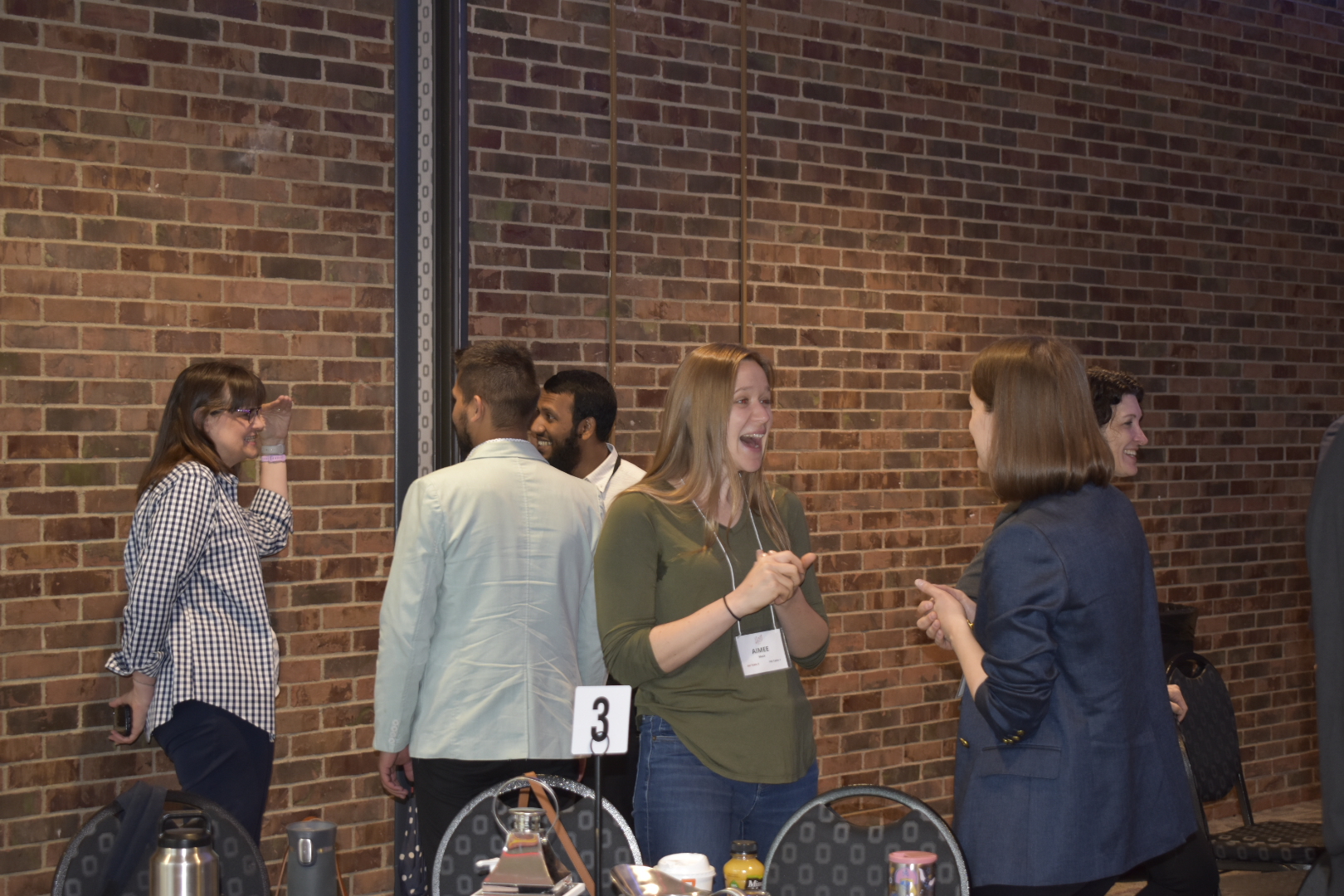 The 2023 Kudos award winners truly exemplify the core values of the GRC, embodying excellence, innovation, and a commitment to service.
The GRC staff retreat, marked a significant milestone as we returned to in-person gatherings after a challenging period. The retreat provided a platform to reflect on the GRC's mission and vision while celebrating the exceptional achievements of our dedicated staff.