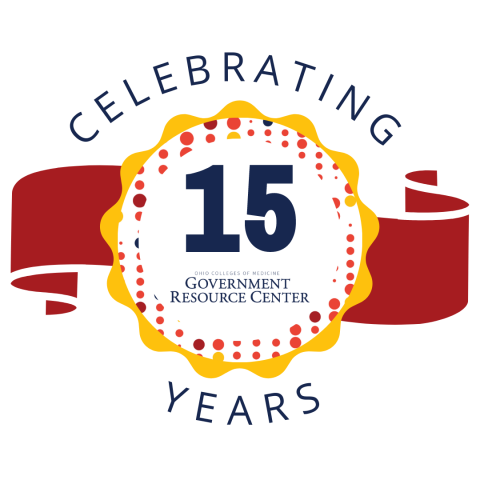 ---
780 weeks, 180 months or 15 years. Either way you count, the numbers represent the length of time that the Ohio Colleges of Medicine Government Resource Center has been delivering on its mission to improve access to quality healthcare for all Ohioans.
Underneath the radiant sun on an August Saturday, staff, families, partners, alumni, and friends of the Ohio Colleges of Medicine Government Resource Center (GRC) gathered at the Columbus Zoo and Aquarium. The purpose? To commemorate the GRC's 15-year journey and to reflect upon the milestones achieved. As guests entered the celebratory space, they were welcomed by an array of vibrant decorations, including animal print tablecloths, GRC-branded cookies, staff photo posters, and captivating giveaways. The ambiance reverberated with the joyous notes of safari-themed music, as families, children, and alumni mingled, exchanging greetings and relishing the opportunity to reconnect.
Amidst the cheerful atmosphere, Kristin Howard, an esteemed GRC alumnus, expressed her sentiments, "This is a really nice celebration. Witnessing the remarkable growth of GRC since my time here fills me with pride, and I can't wait to see what is next for GRC."
Following a sumptuous summer lunch with classic fare such as hamburgers, hot dogs, macaroni and cheese, baked beans, and delectable desserts, Lorin Ranbom, GRC Director, took center stage donning a whimsical pink flamingo shirt. Lorin extended gratitude to all attendees, regaling them with anecdotes from GRC's early days when the organization consisted of just two dedicated individuals. Additionally, he acknowledged the pivotal role played by Jerry Friedman, another founding member of GRC, in shaping its trajectory.
Reflecting on the journey, Jerry Friedman shared,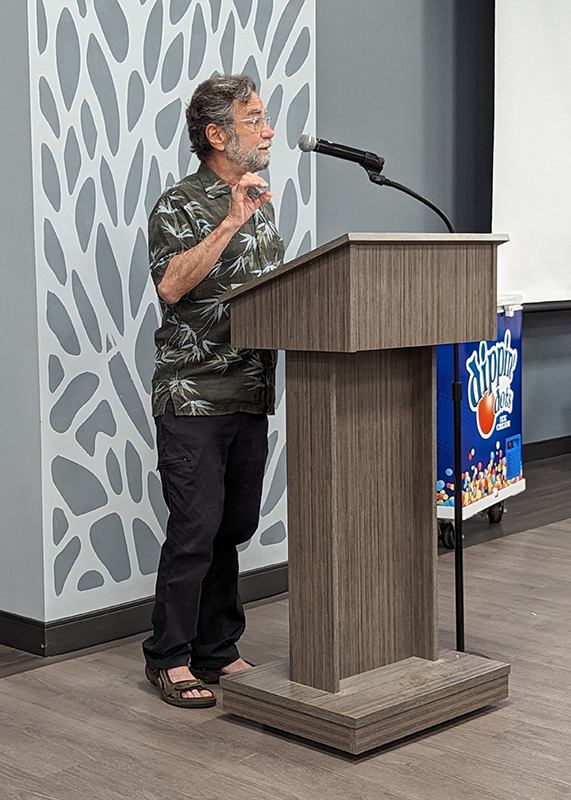 "We embarked on a mission to establish a research bridge connecting Ohio's health science institutions with state health and human service agencies."
"Seeing this assembled group swells my heart with pride at the success and growth of the GRC that has exceeded my dream of what I envisioned when we began in 2008," he continued. "Medicaid had a policy research program when I was the Chief of the Medicaid Policy Bureau in 1987. However, it was an outsourcing revolving door for contractors, including medical schools that was ineffectual and inefficient. The GRC changed that to a program that insourced policy research and created a reliable and effective institutional memory and workforce. For me, and each of you the GRC is a legacy which will be more than our work, it is about creating a positive future for those who will come after you."
As the event progressed, Lorin and Jerry were honored to receive a commendation on behalf of GRC from the Ohio House of Representatives. The commendation, signed by Ohio House Speaker Jason Stephens and Ohio House Minority Leader Allison Russo, lauded GRC's contributions in shaping policies that fostered accessible and beneficial healthcare for all Ohioans.
Among the attendees was Sara May, a Project Director, who emphasized,
"My role involves spearheading quality improvement projects alongside primary care providers across the state. Our mission is of utmost significance – ensuring access to healthcare for individuals from all walks of life."
Integral alumni from the Ohio Department of Medicaid joined the celebration as well. Former Director John McCarthy and the Medicaid Technical Assistance and Policy Program (MedTAPP) Contracts Manager Mina Chang represented GRC's longstanding partnership with the state agency.
The festivities reached a fever-pitch with the arrival of the Columbus Zoo's beloved polar bear and elephant mascots. Both adults and children enthusiastically embraced these furry, endearing characters, sharing dances, hugs, and countless photographs.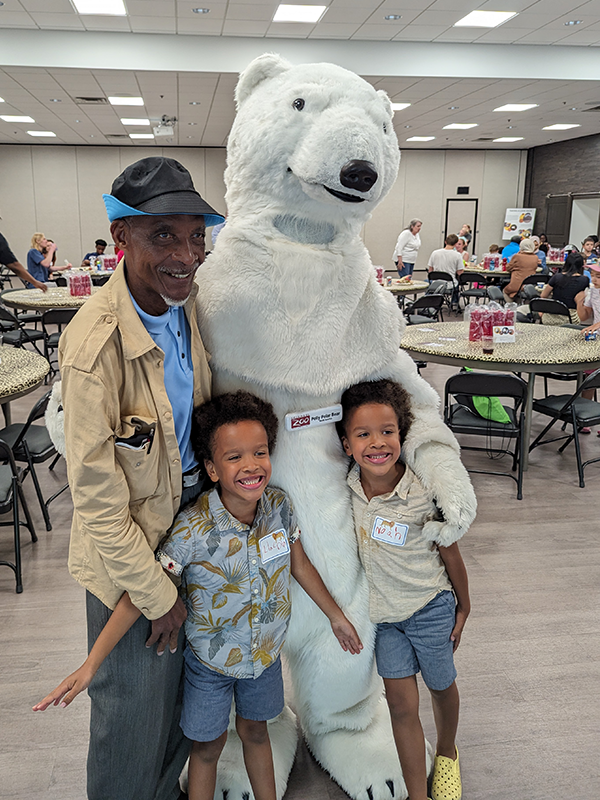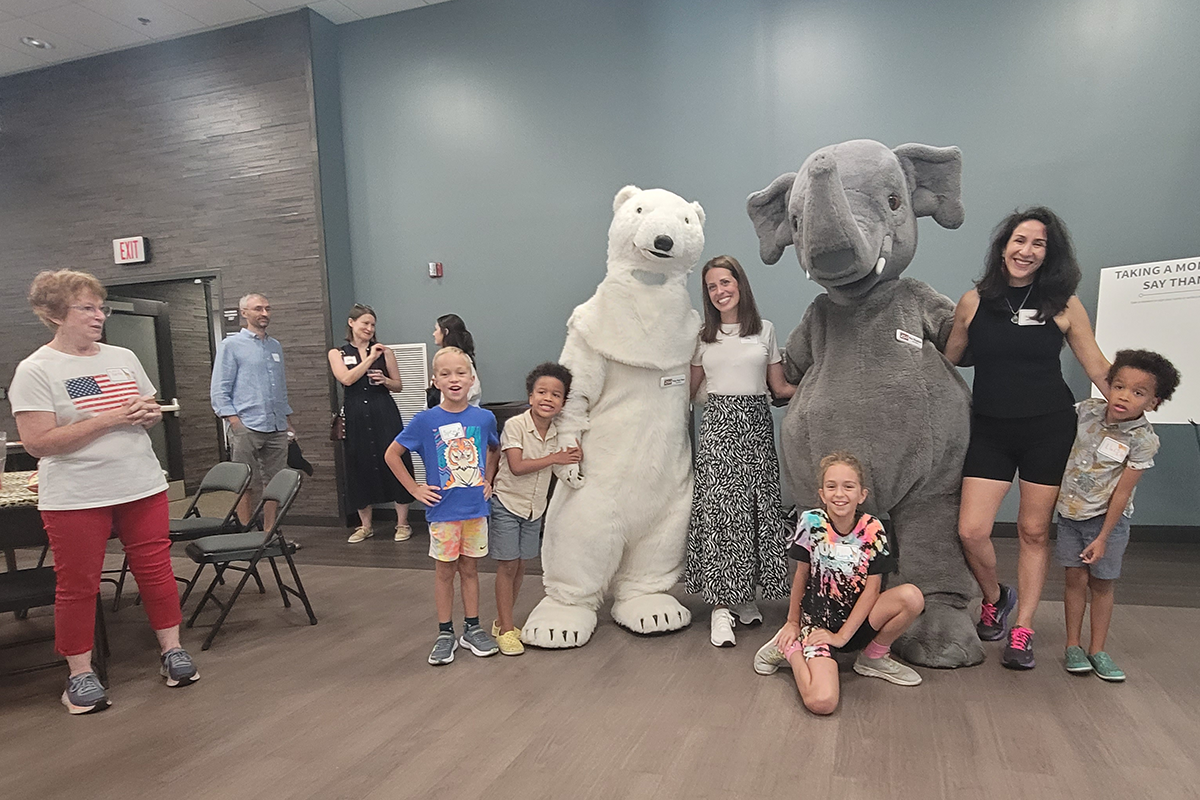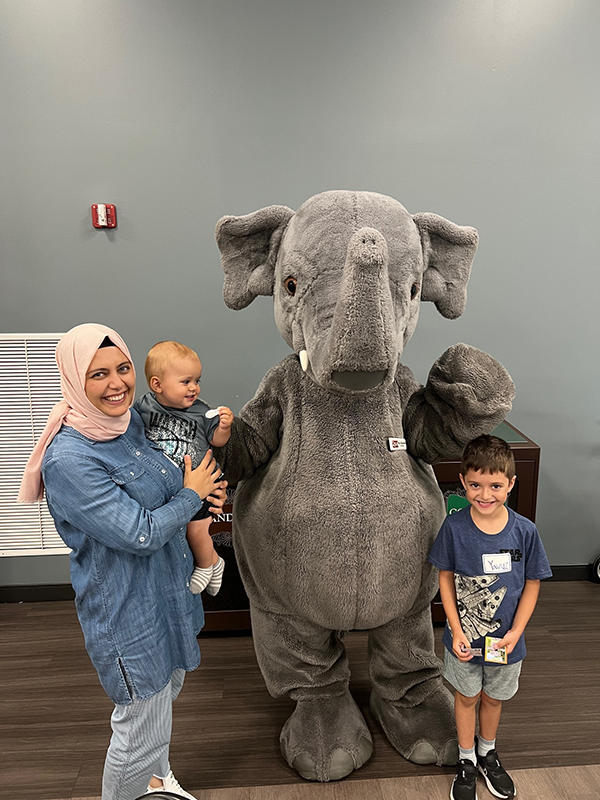 From its modest inception with a pair of determined individuals, GRC has burgeoned into a thriving entity with a workforce of over 75 professionals. As we commemorate these 15 years of tireless service, we stand at the precipice of an even more promising future for GRC.
The journey continues, as GRC remains steadfastly committed to its mission of bridging healthcare gaps, enriching lives, and shaping a healthier Ohio for all. In this anniversary celebration, the spirit of GRC's founders, the dedication of its staff, and the vision for an equitable healthcare landscape converge, inspiring confidence in a brighter and healthier future for the entire state of Ohio.